The Story of Quilted Lace
Inspired by an avid recycler friend (Marilyn Sobanski of Rainbow Recycling in Black Mountain, NC) I challenged myself to use every last scrap of fabric at the end of a project. As the pieces got smaller and smaller, the work got more and more fun and interesting, resulting in an improvisational open-work process I call Quilted Lace.
(For other examples of getting the most creativity out of your materials, click on the .pdf article
Quilting Til There Ain't Nothin' Left.
Article will open in a new tab.)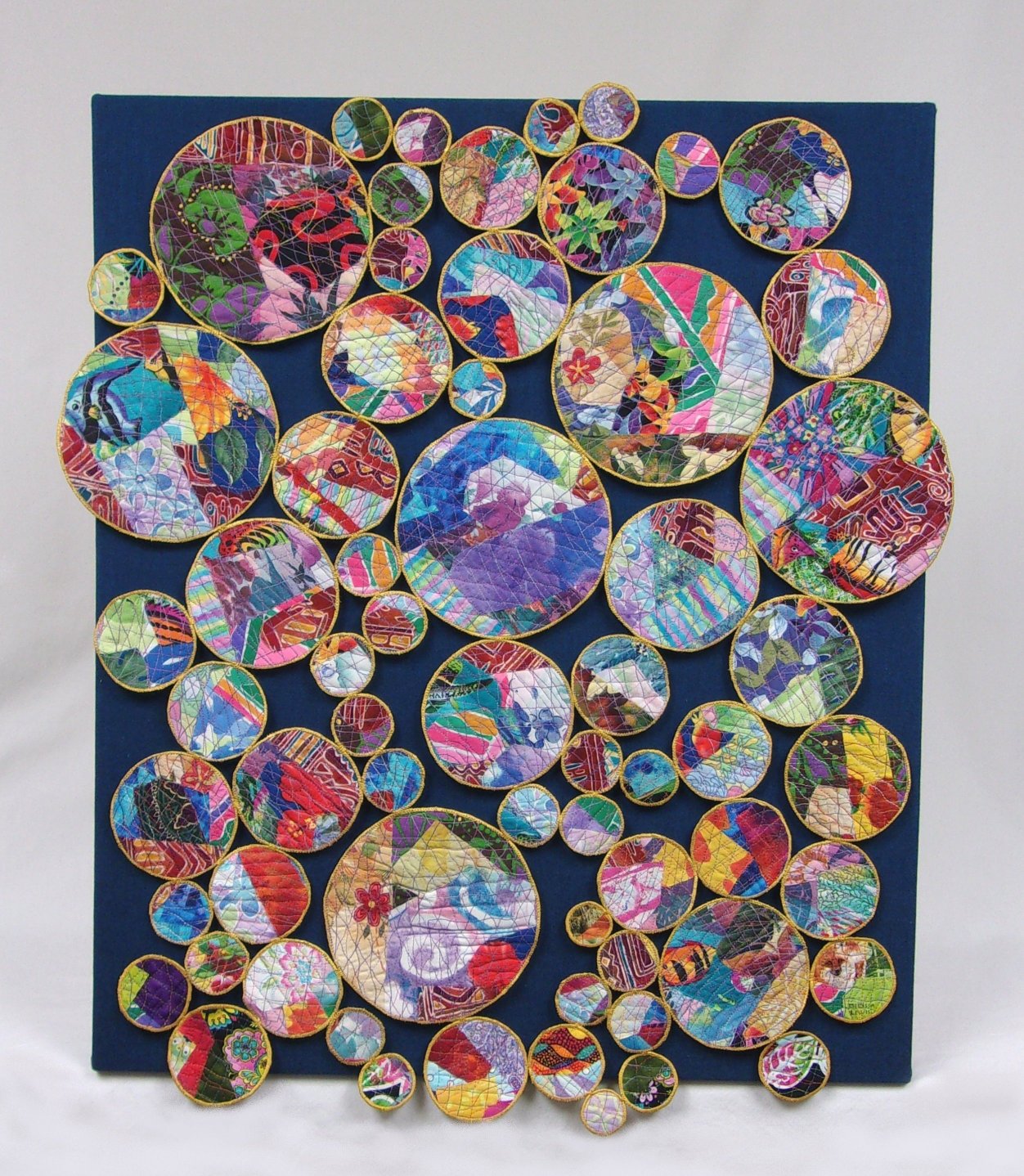 The Marilyn Effect--Tiny leftover scraps of fabric were layered, quilted, cut out, edged, stitched together and floated over & outside of background. (27"x24")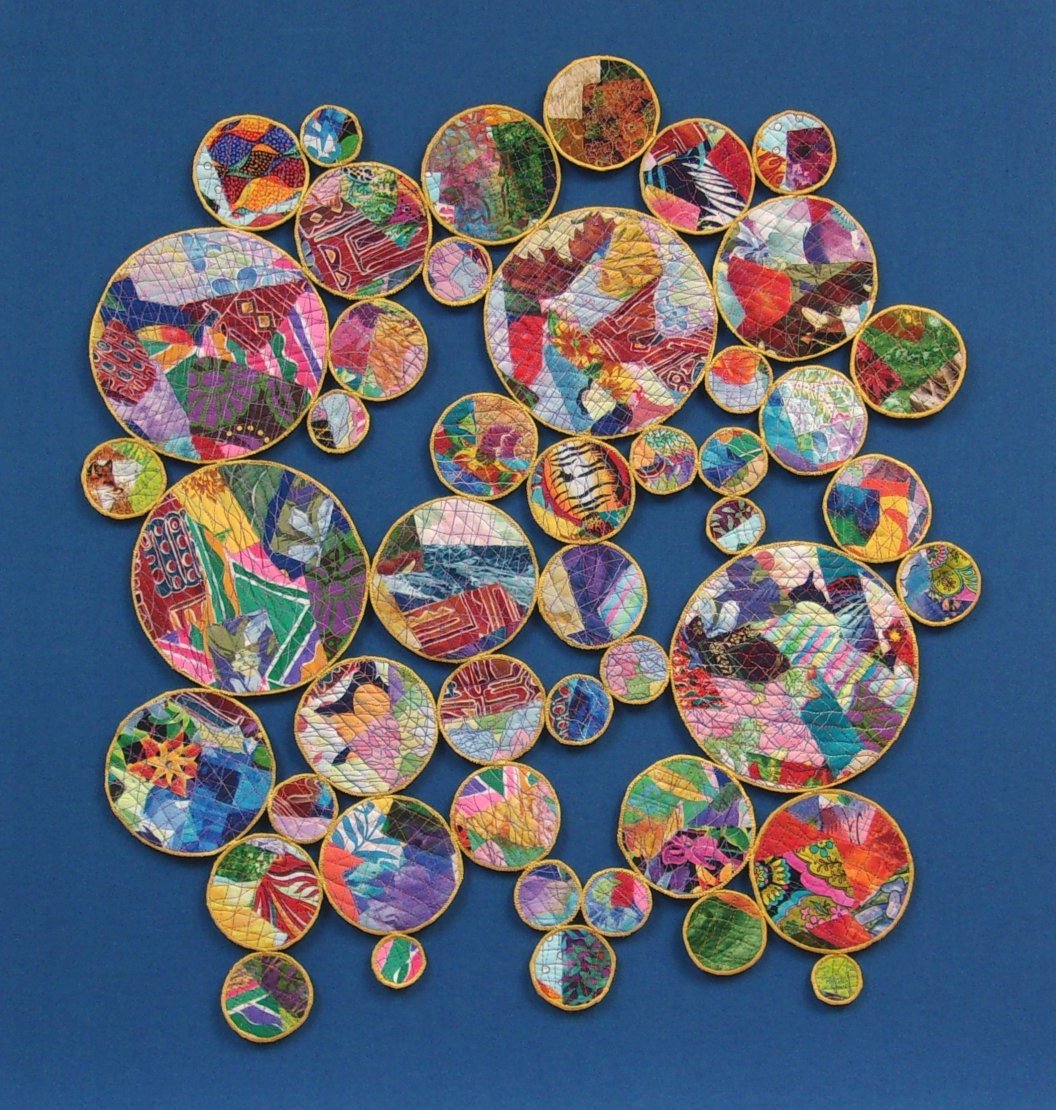 The Marilyn Effect II--Many of the fabrics I use come from thrift shops. If you've ever donated colorful cotton clothing to charity, take a good look. You might see an old friend! (30"x28")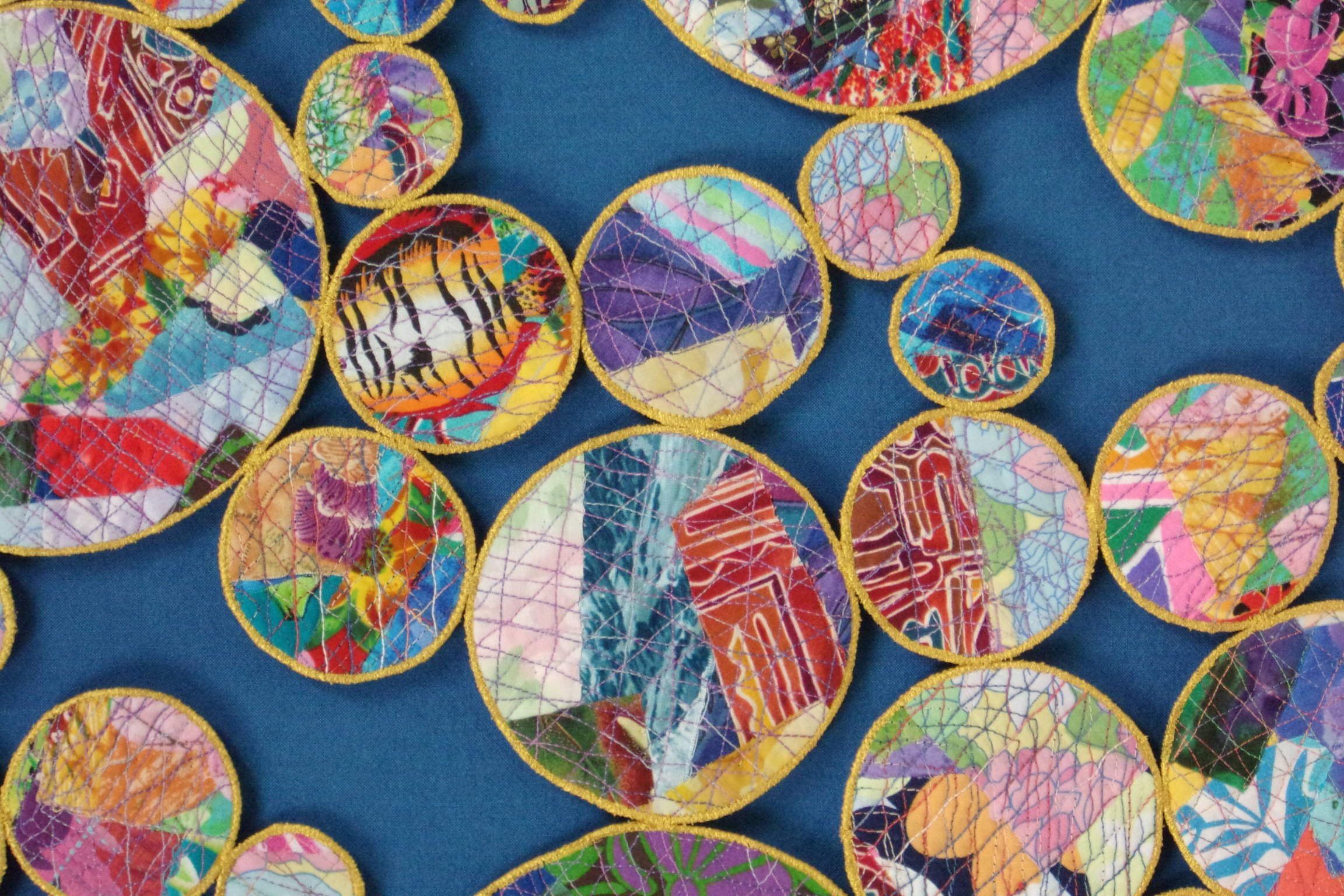 The Marilyn Effect II (Detail)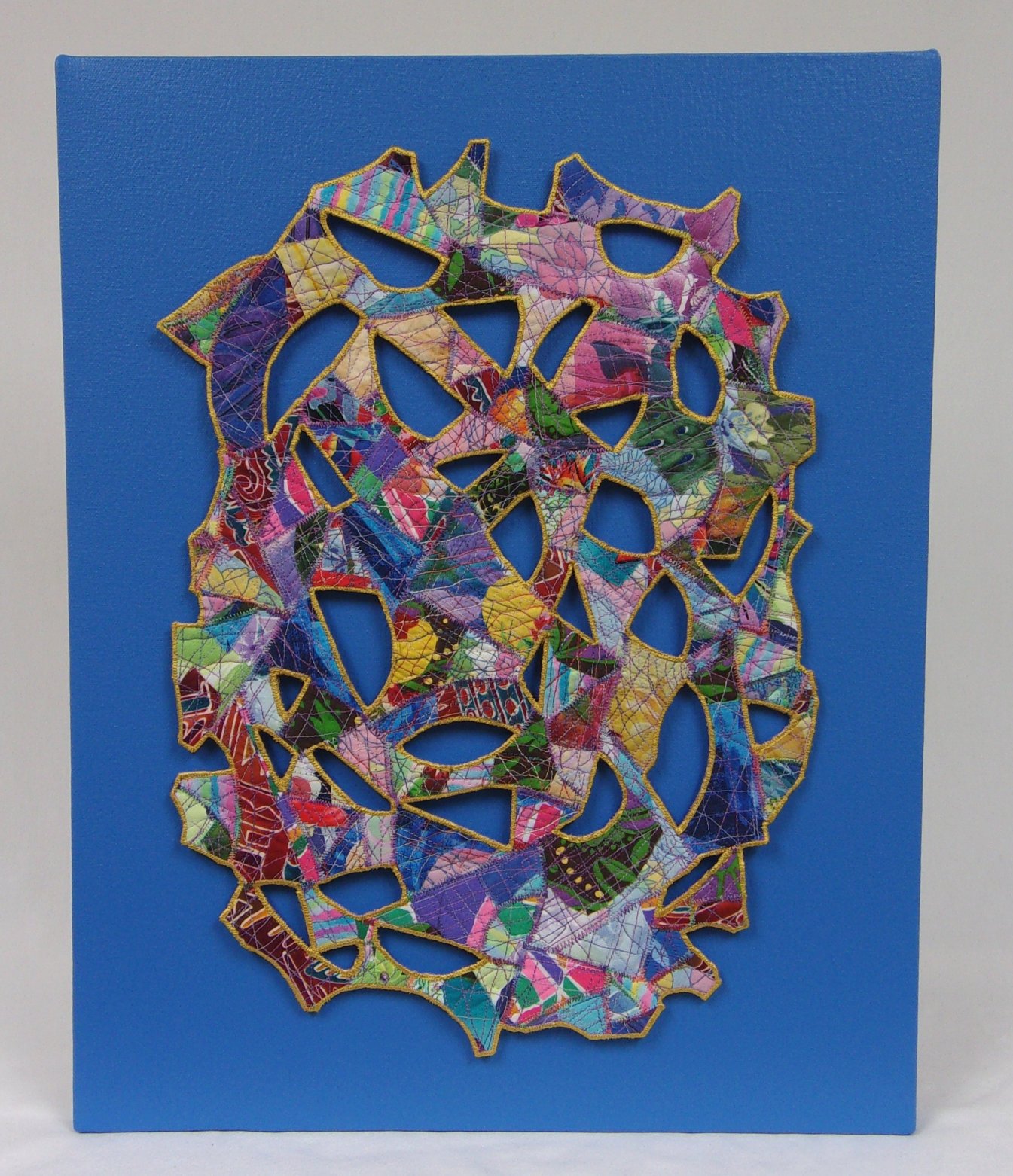 Quilted Lace--Leftover scraps from The Marilyn Effect circles were combined into open-work quilted lace. (20"x16)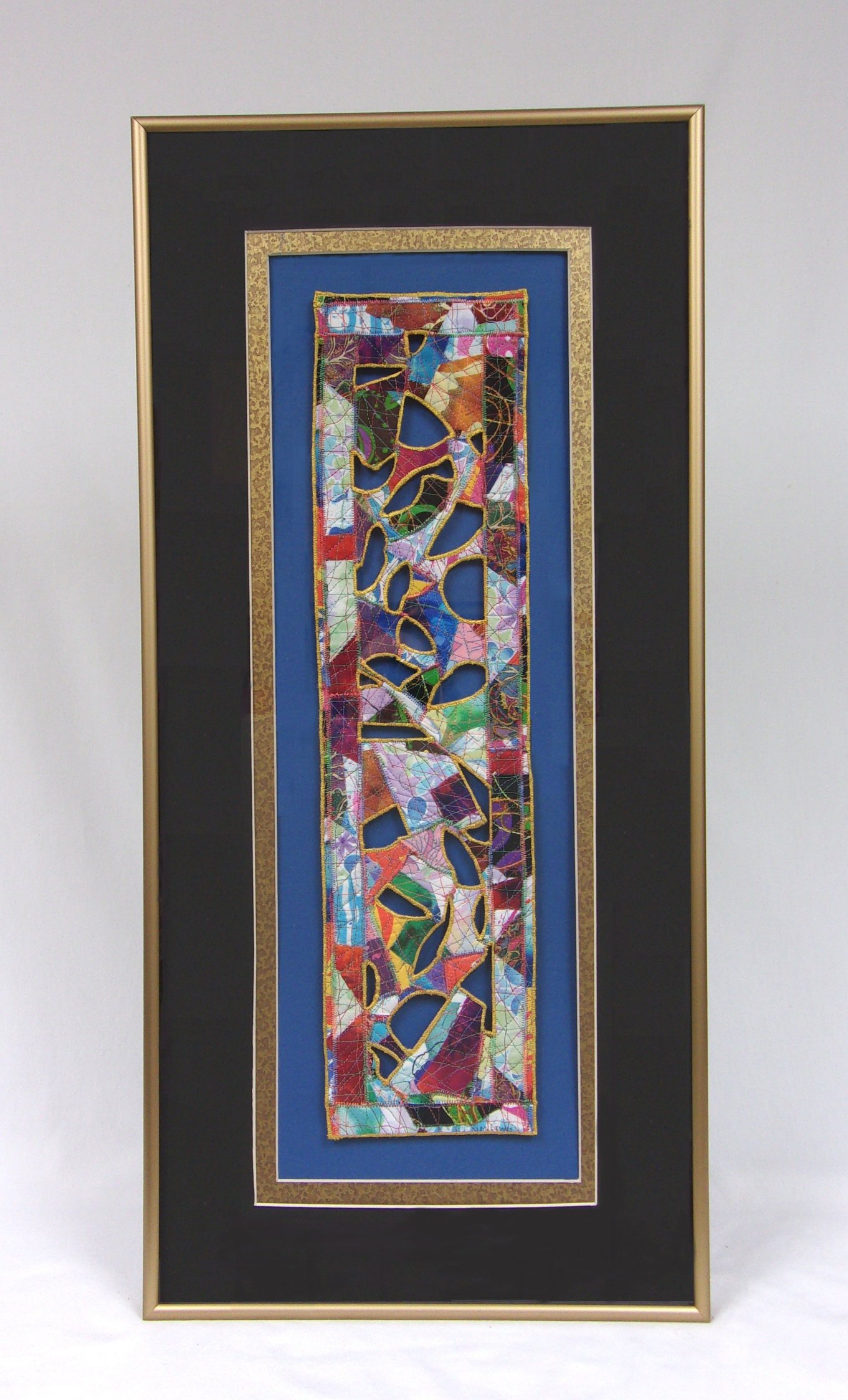 Quilted Lace II--Floated above background, framed. (13"x27")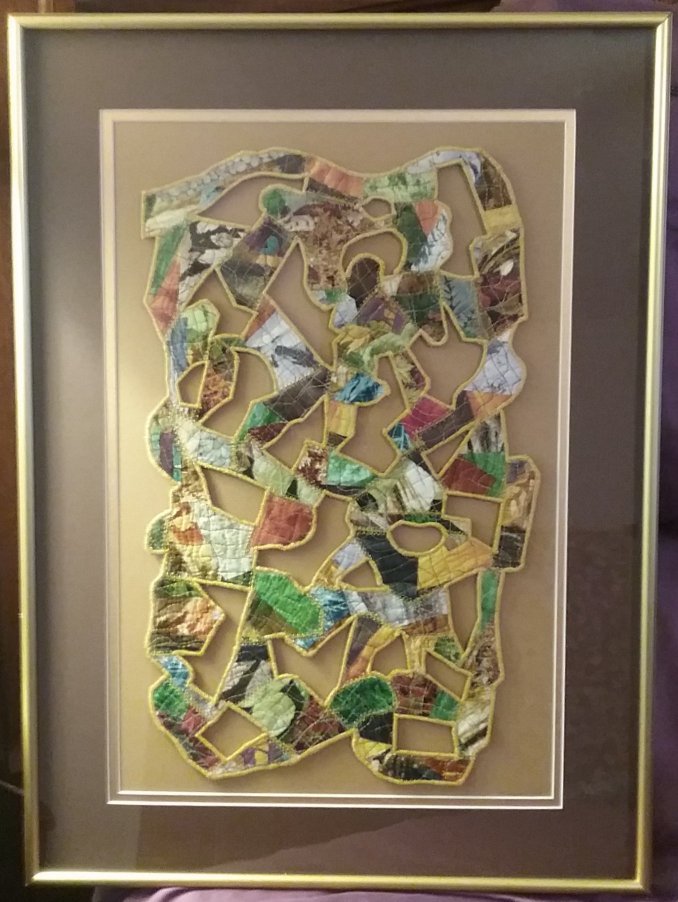 Autumn Lace--Floated above background, framed. (30"x24")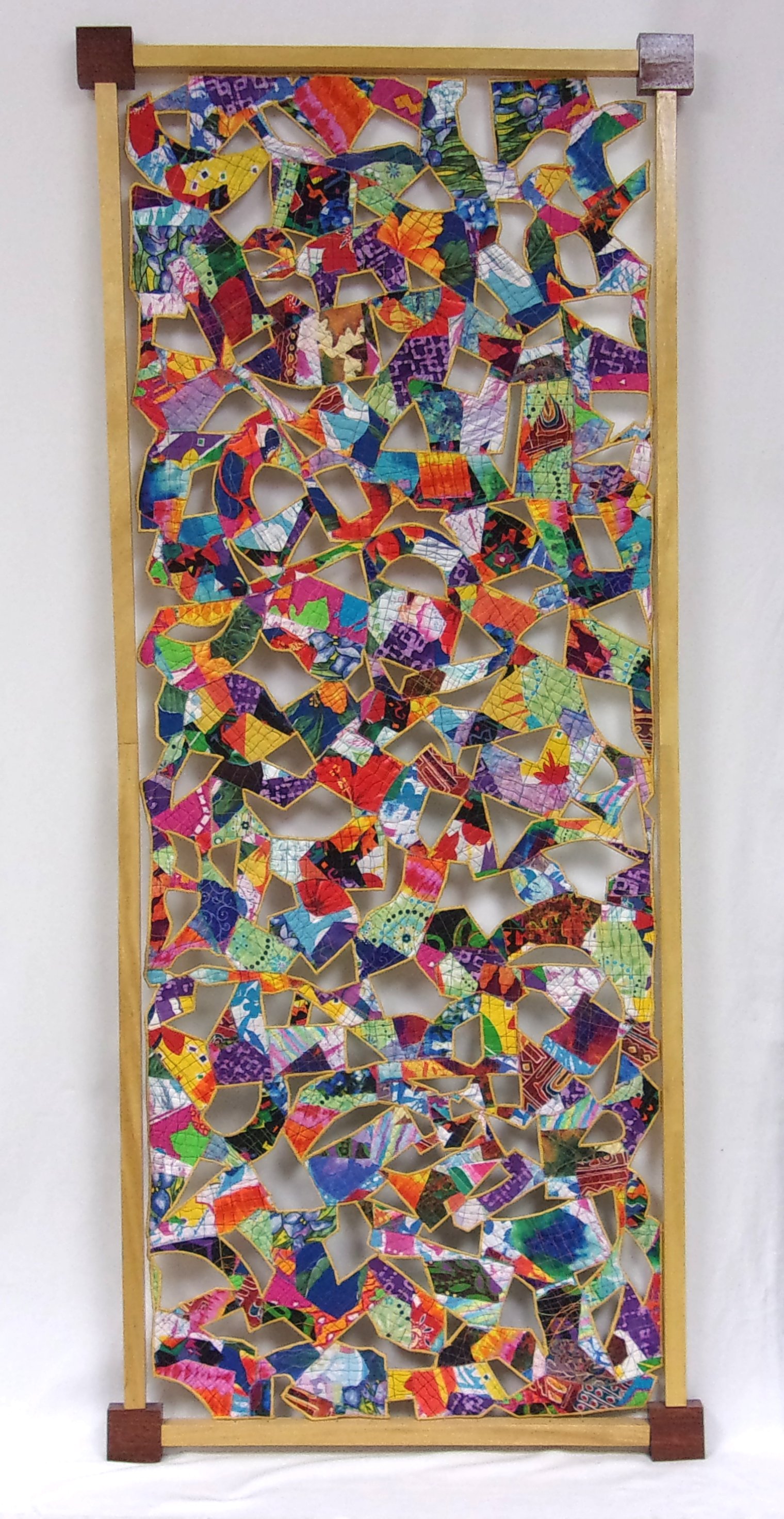 Quilted Lace III--Suspended in custom wooden frame. (50"x20"x1")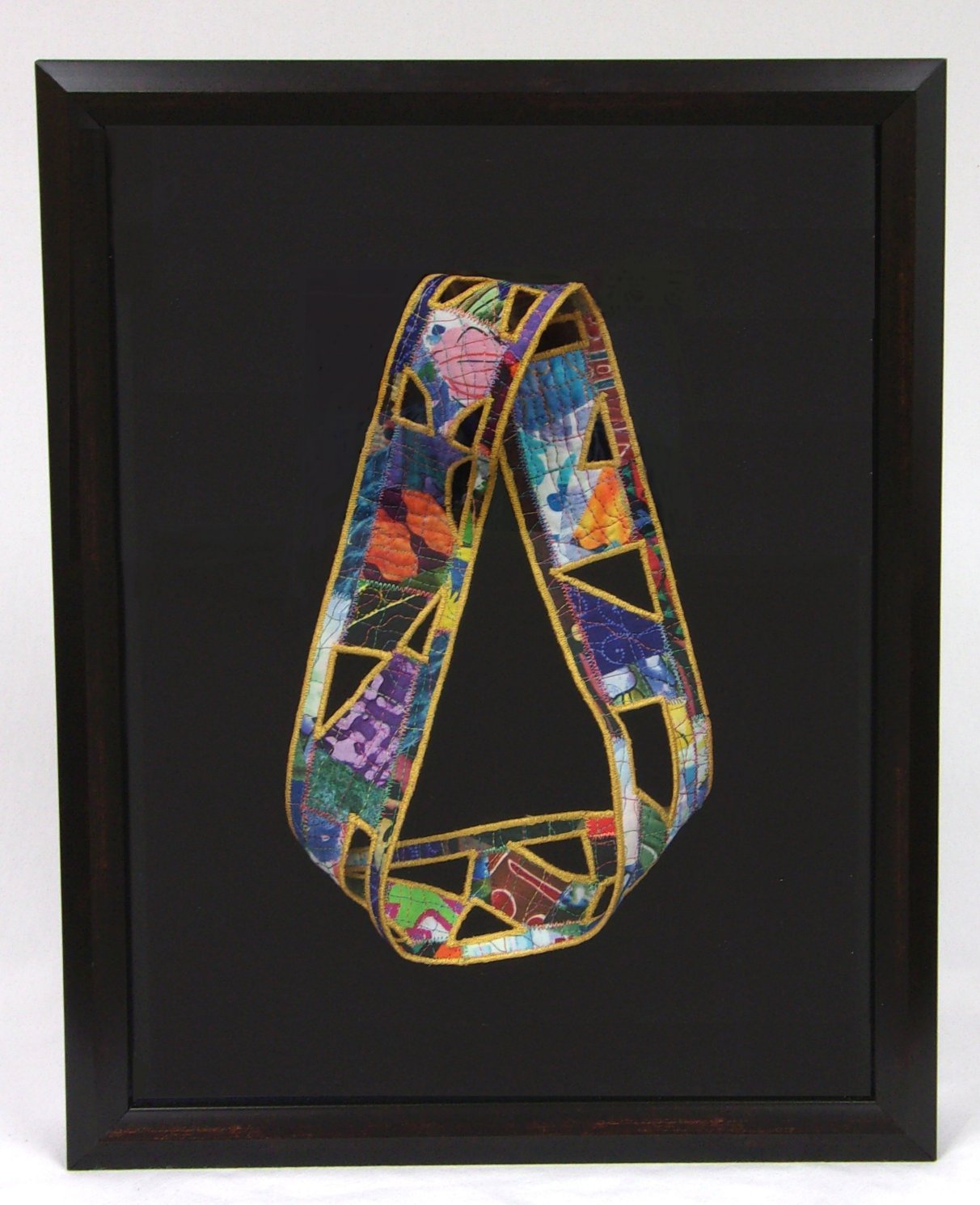 Mobius--Three-dimensional quilted lace fabric sculpture, mounted and framed. (16"x13"x2")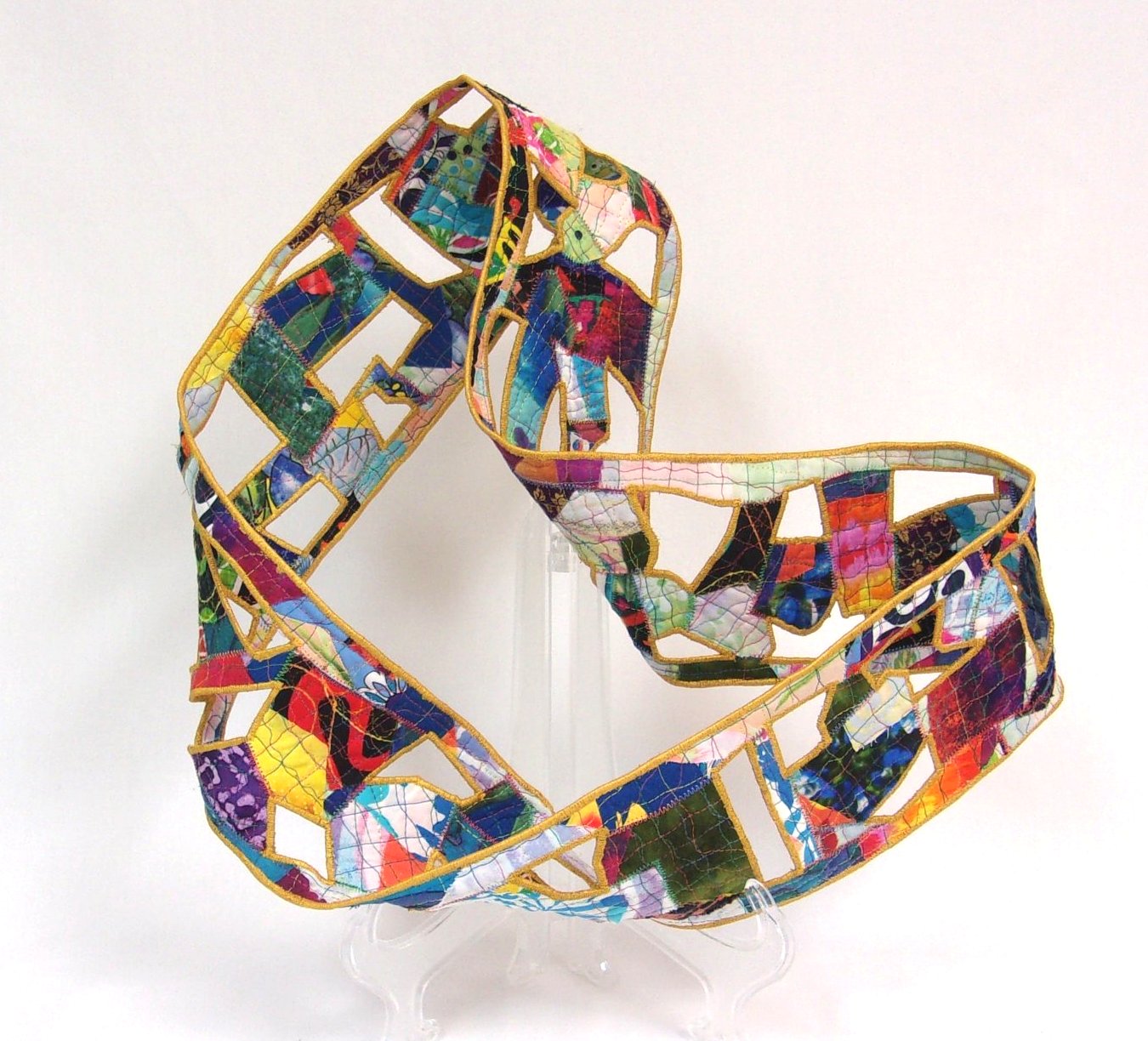 Mobius II--Fabric sculpture, can be mounted and/or framed. (24"x26"x4")















Reversible Clergy Stole--Autumn and Spring sides. (50" from back of neck to bottom edge)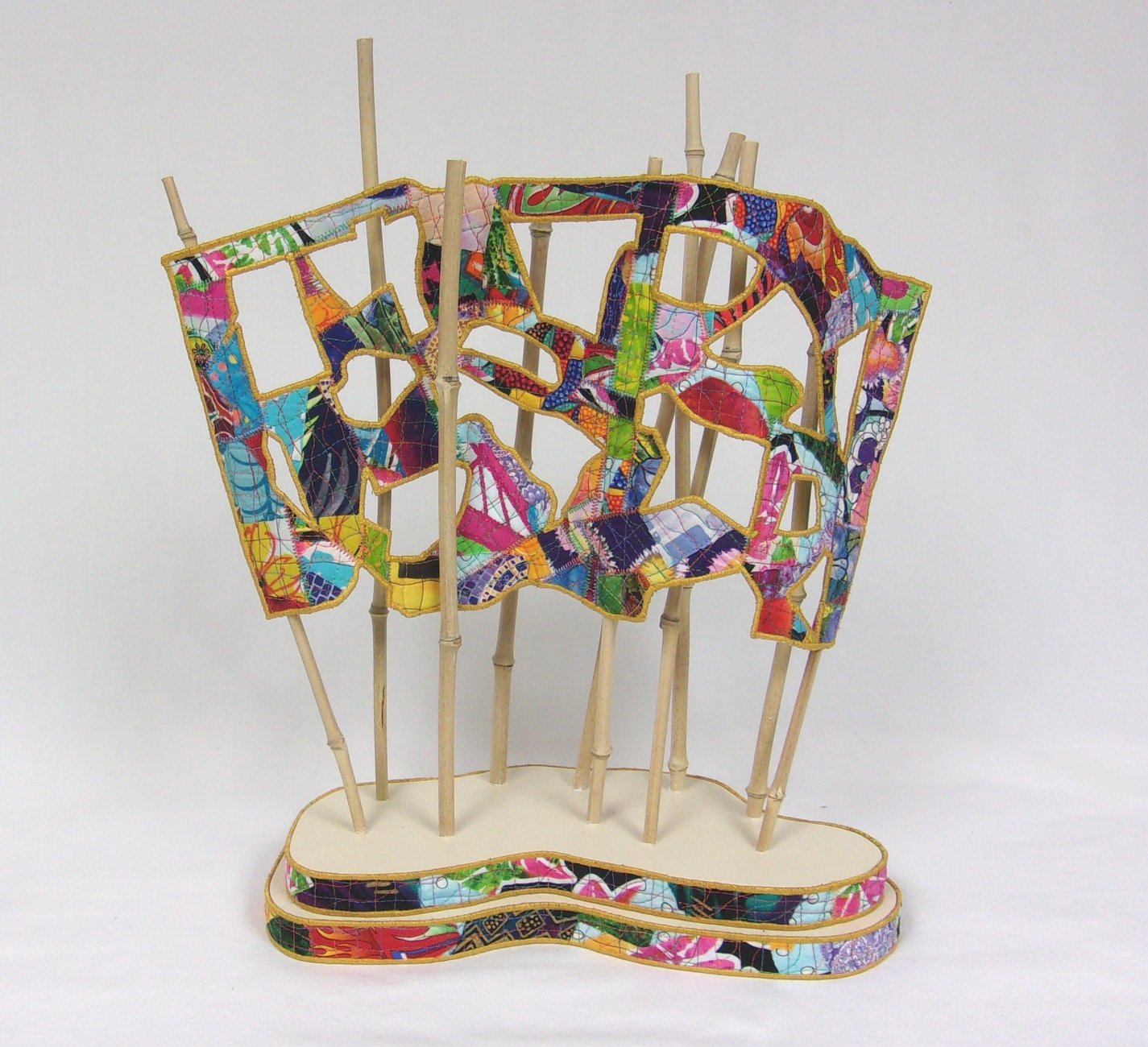 Bamboo Banner (16"x11"x4")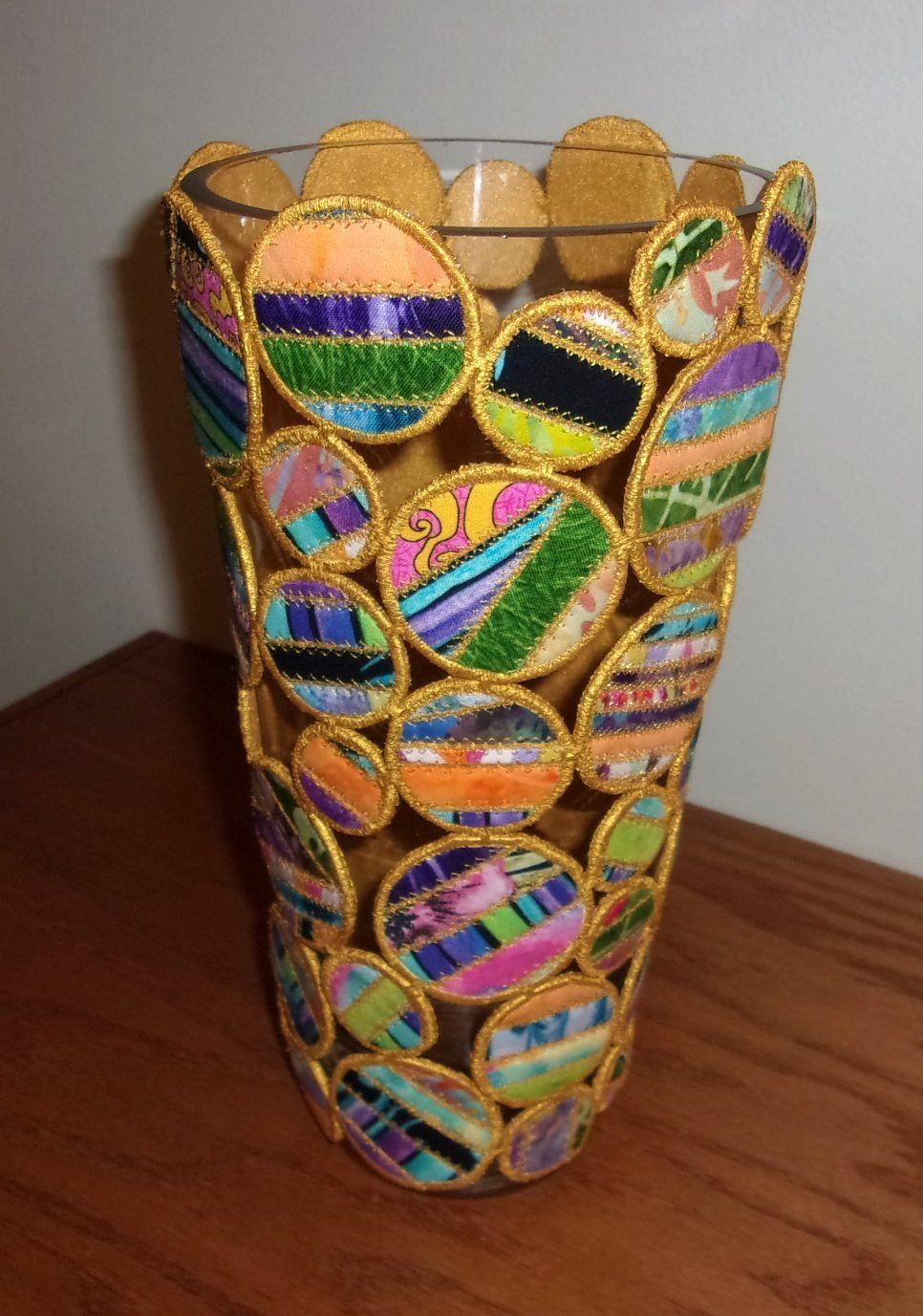 Quilted Lace Circle Vase (10"x5")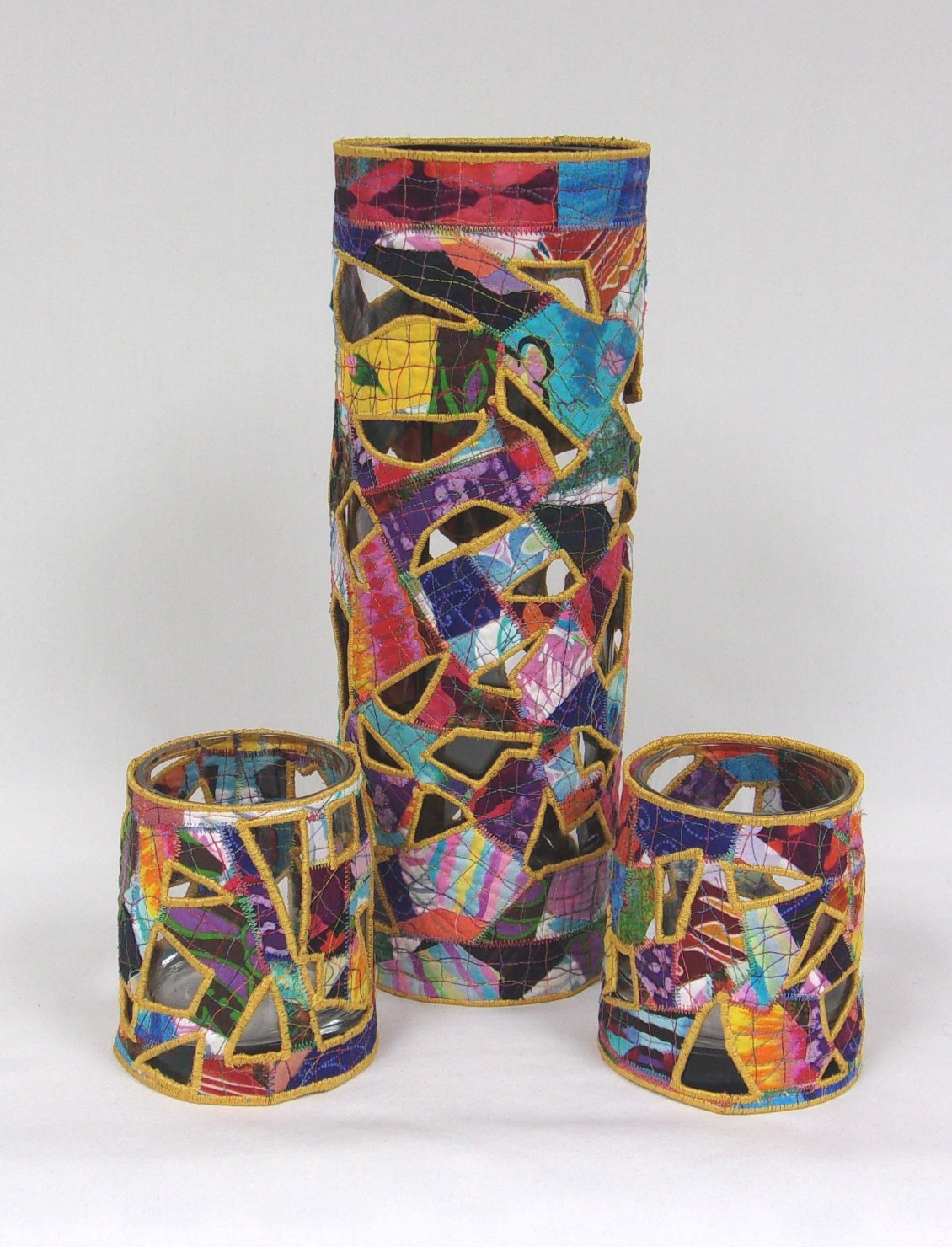 Quilted Lace Candle Holders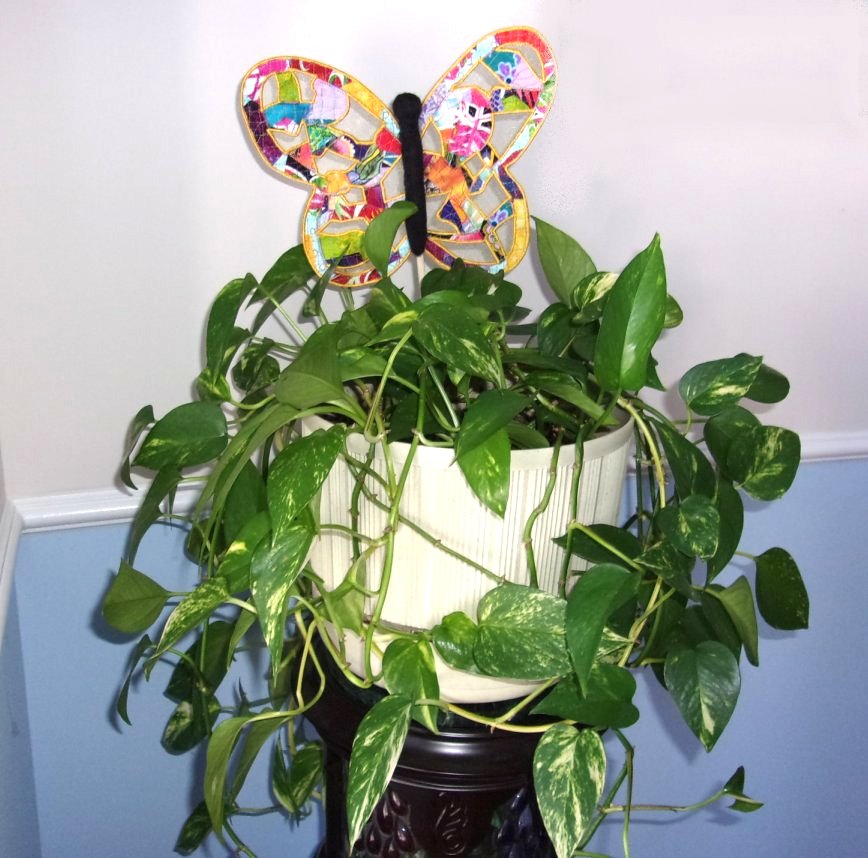 Butterfly Planter Pal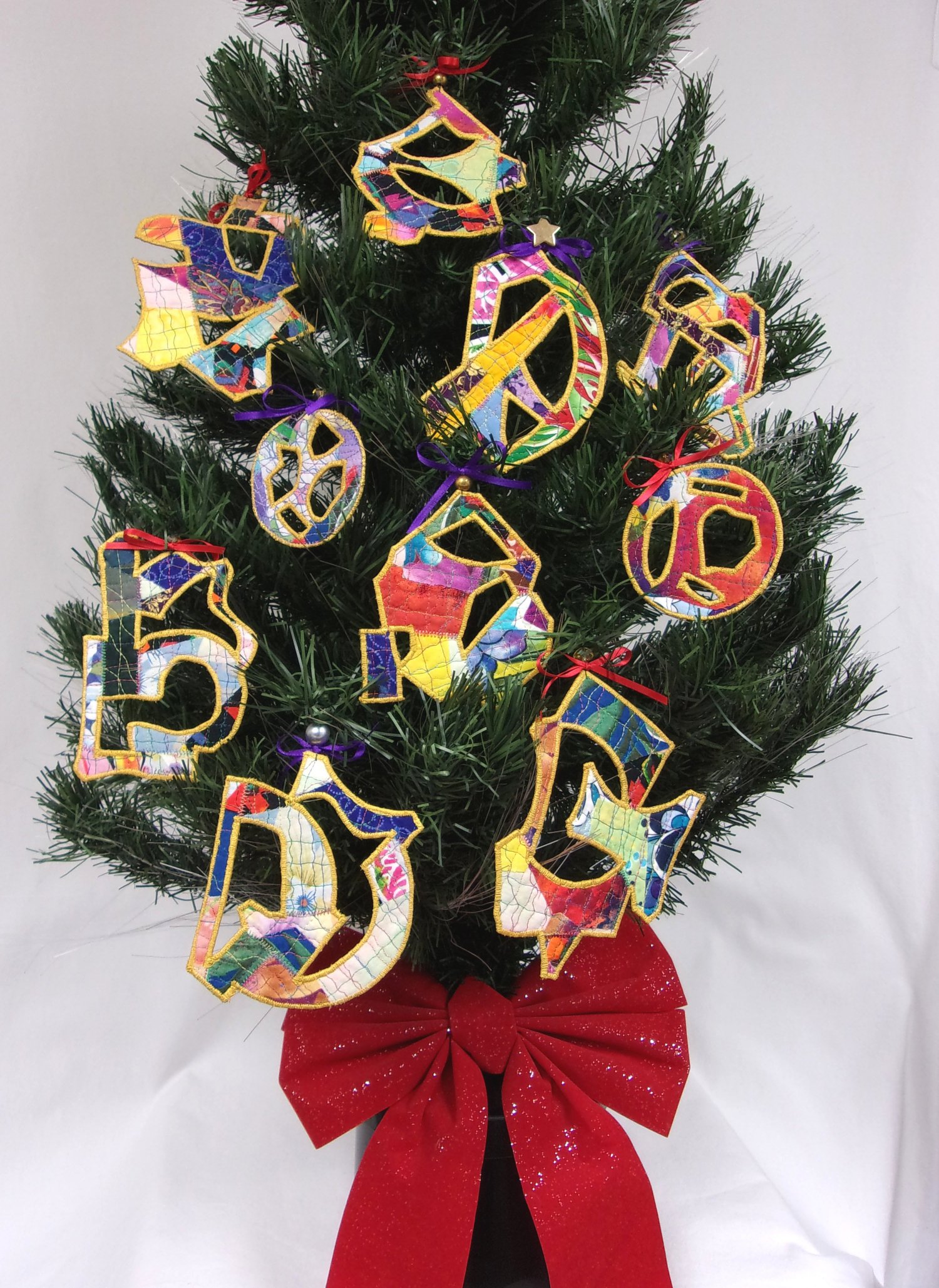 Quilted Lace Ornaments--or as some have described them, alien alphabet letters.
(approx. 4"x4")




Copyright &copy 2022, Melissa Lewis