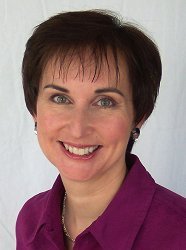 Artist Statement
You're lost. You're confused. You don't belong here. You need help.  

Helping others feel safe and supported when they are lost and disoriented has been my life's theme--befriending new kids at school, guiding lost travelers, comforting those in grief and fear, and with an odd twist, even in my artistic expression.

The theme of my art is helping fabrics escape dreary surroundings where they don't belong (i.e., thrift store racks, yard sale tables, scrap bins) and giving them a vibrant, new expression in combination with other overlooked fabrics. Reshaped in new contexts and in new combinations, fabrics find a new home, a second life.  

The same is true for us. If we are willing to step out of familiar surroundings and be transformed--preferably in the company of friends old and new--we can discover who we are and where we belong.


Artist Bio
In the mid-90s Melissa Lewis took up quilting after two years of pursuing a master's degree in Organization Development while also working full time. Needle and thread got her out of her head and into her creativity. It was soothing, grounding and established a common bond with a grandmother she never knew. For many years traditional and contemporary quilting and doll making helped her stay balanced during her career as a communication skills consultant/speaker and in her more recent work in chaplaincy.

Melissa recently found new inspiration by challenging herself to use every last scrap of fabric left over from another project. As her materials became smaller and more limited (pieces that would normally end up in the trash) the work became more fun and exciting, leading to an improvisational technique she calls "quilted lace."

Realizing that fiber art can emerge from the tiniest of scraps, Melissa relishes the hunt for hidden textile treasure in thrift stores and other hiding places where misfit fabrics long to be rescued and transformed. Wool socks become a tiny farmer's sweater, a child's thrift store vest lining becomes sheep fleece, a garish pillow cover becomes island grass, medical scrub tops become lacy gardens of color. (If you've ever donated colorful cotton clothing to charity, take a good look. You might see an old friend!)

Manipulating needle, thread and fabric keeps Melissa grounded in this hectic modern world. Melissa rescues fabrics, and the fabrics return the favor.

A northern Virginia native, she now lives in Weaverville, NC with her husband Ray.



Copyright &copy 2022, Melissa Lewis